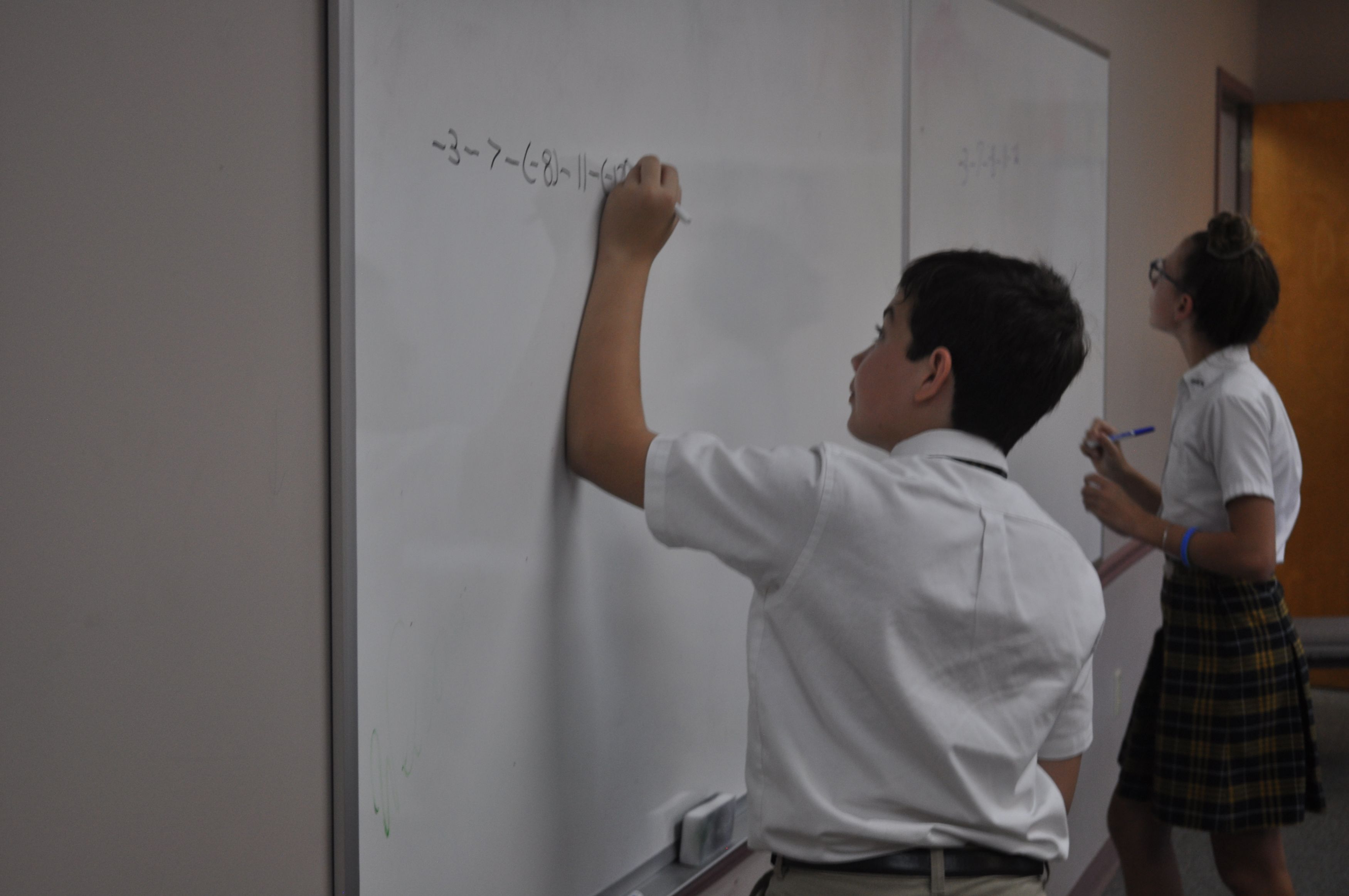 Language Arts
The language arts curriculum incorporates reading, writing, speaking, listening, spelling, grammar, handwriting, and vocabulary in assisting students with the acquisition of effective language skills. In grades 6 through 8 novels are used to introduce students to different literary genres and to integrate reading skills. An emphasis on vocabulary development begins in the primary grades and continues through the 8th grade. Honors level English Language Arts classes are offered in 7th and 8th grade for students who demonstrate high achievement in the classroom and on standardized tests.
Mathmatics
The study of mathematics as a means of exploring the world plays an integral role in the education of each student at St. Francis Xavier Catholic School. While contributing to the development of the whole person, mathematics enriches life and provides students with practical tools for daily living. The school's mathematics program exposes students to a wide variety of mathematical experiences. A hands-on approach to the basic mathematical ideas and concepts encourages children to experience mathematical relationships and inter-connections. Kindergarten through 8th grade students utilize a series of books with special attention given not only to the acquisition of the needed basic skills, but also to critical thinking and problem solving. Honors level Math classes are offered in 6th and 7th grades. Algebra I is offered in 8th grade for students who demonstrate high achievement in the classroom, on standardized tests, and on an Algebra readiness test administered in the spring of 7th grade.
Science
The science curriculum provides students with a basic knowledge of science as it relates to them and to their own experiences. The science program exposes students to a full range of activities through which science may be explored. Science integrates and develops basic knowledge, investigative experience, and curiosity through student involvement.
Social Studies
Sixth grade introduces students to a study of the world and its regions. Seventh grade focuses on the study of Asia and Africa. Eighth grade focuses on Georgia's impact on the major events in U.S History.