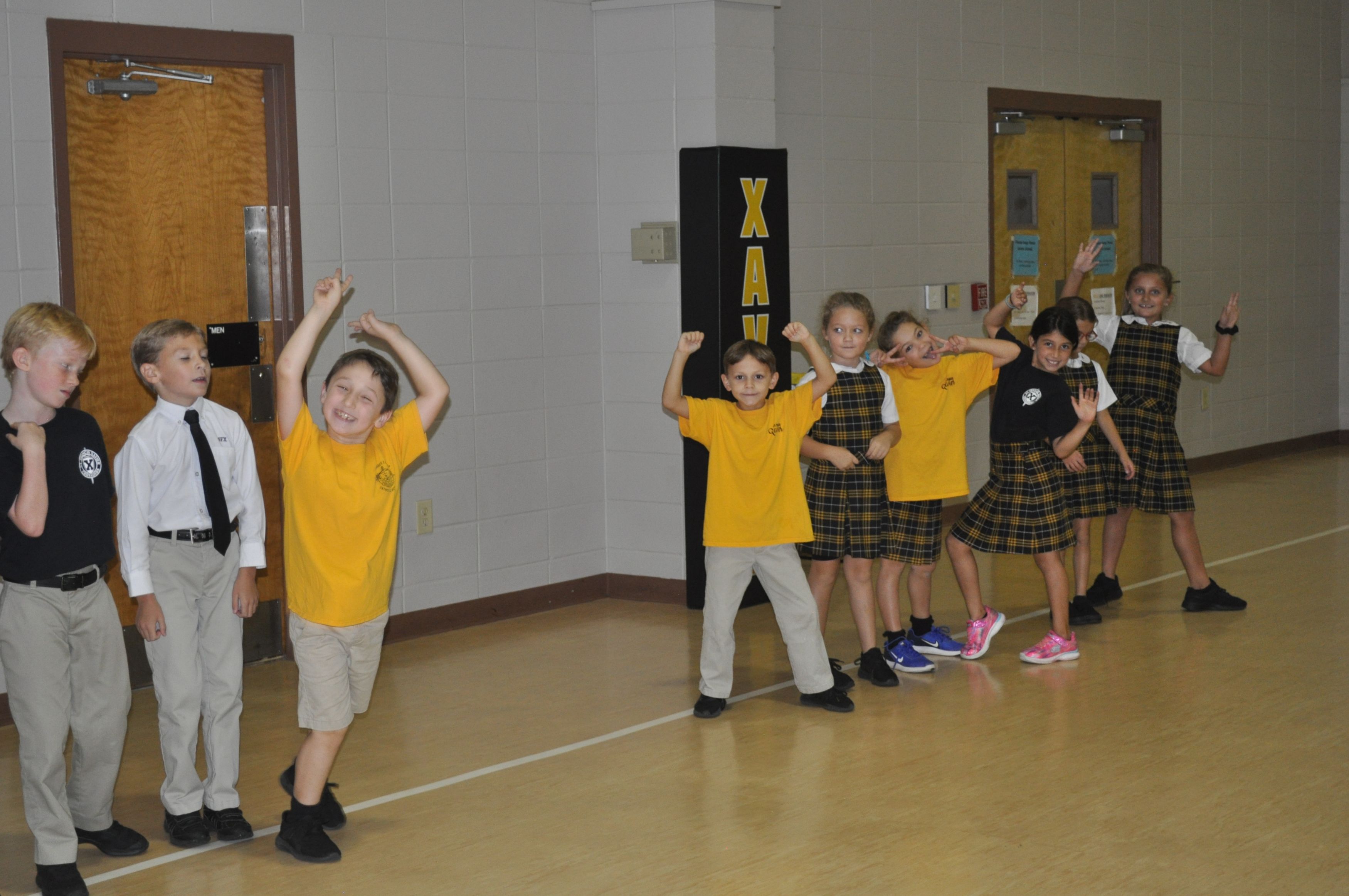 Fine Arts
The fine arts curriculum develops and stimulates the artistic abilities inherent in all children. Art and music classes develop many valuable skills, including physical and mental coordination, self-expression, group participation, and cooperation. Opportunities are provided for students to showcase their talents.
Computer
All students gain a working knowledge of computers through classes in the computer lab. A wide range of software complements classroom instruction. Students learn proper keyboarding technique, as well as word processing skills. The use of computers enable students to conduct online research activities and utilize technology skills to creatively enhance learning and communicate effectively. Computers within the lab and throughout the school are networked for both Intranet and Internet usage.Interactive white boards and LCD projectors are used by teachers in the classrooms to enhance their lessons.
Spanish
Spanish is offered at SFX for PK through 8th grade. Major emphasis is placed on oral communication as students learn to tell basic information about themselves. They acquire vocabulary and learn sentence structure by listening to Spanish spoken to them and then making connections through the use of media, visuals, and nonverbal communication.
P.E.
Physical education classes assist in the development of physical, motor, and developmental skills, while teaching the importance of teamwork and providing lifetime fitness skills. Health topics are integrated into the physical education curriculum at all grade levels.