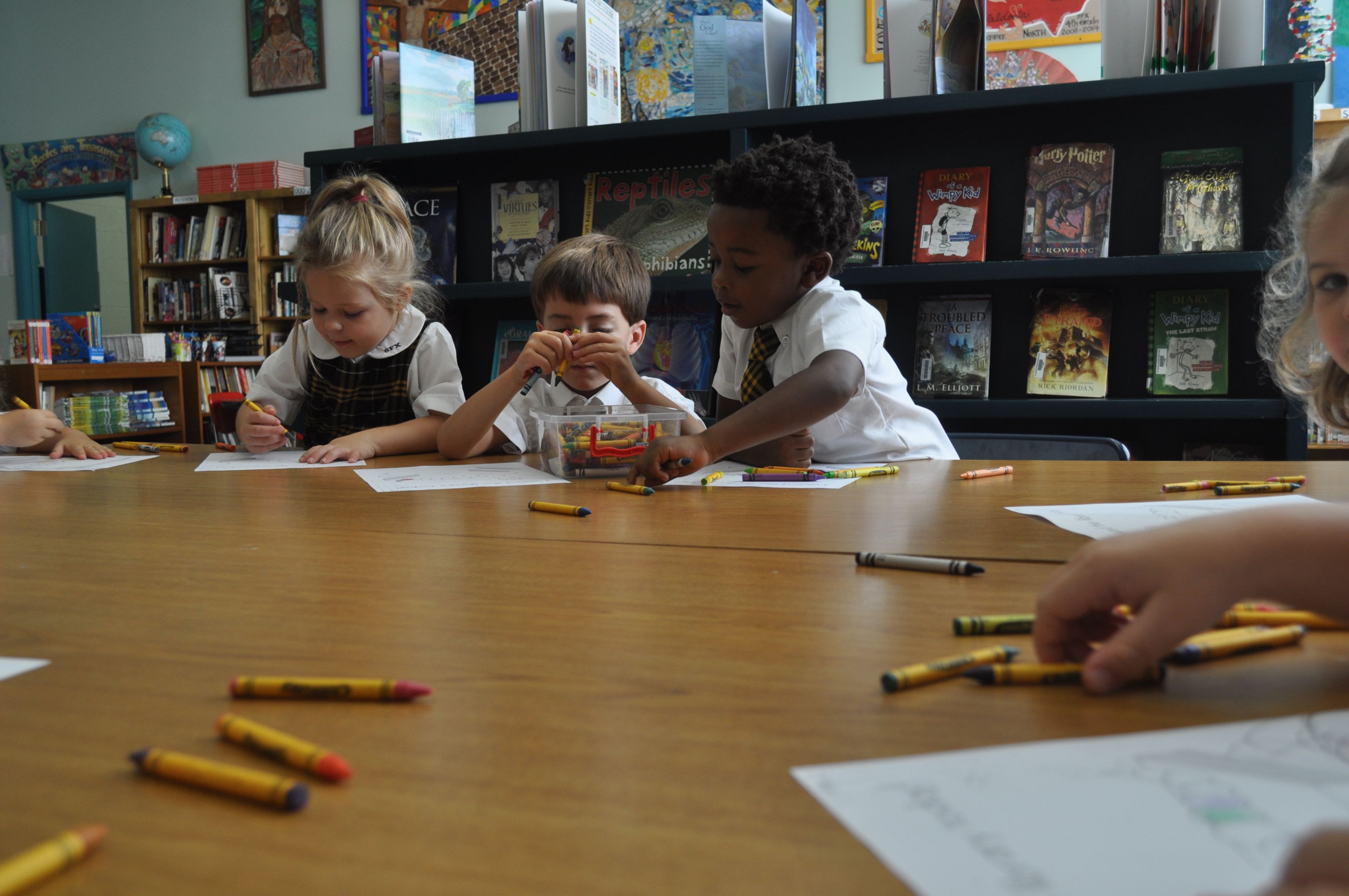 Overview
Our Preschool 3-year-old program is a Pre-Kindergarten readiness program, focused on developing your child's social, physical, and learning skills. An age-appropriate curriculum ensures your child has the pre-reading and math skills to become a confident, lifelong learner.
Interactive play, Spanish lessons, and themed activities make everyday fun and give our smallest Crusaders something new to explore. Being a part of the St. Francis Xavier family means your child will be in a faith-filled, nurturing environment.
Help your child leap into learning by enrolling in our Preschool program today!
General Information:
Hours: Preschool 3 meets Monday-Friday, beginning at 7:45 a.m. with dismissal at 2:45 p.m. Extended Day is available until 5:30 p.m. for $15.00 per day. Early drop-off begins at 7:00 a.m. for $4.00 per day.
Eligibility: Must be 3 years old by September 1st and potty-trained.